Don Giumetti knew that owning a business meant more than sitting back and letting others do the work. He has always been willing to roll up his sleeves and be in the thick of it. When a Nor'easter hit the Southcoast in early 2016, he and his snowplow went to work clearing the parking lots at Wareham Crossing - and he was still plowing 53 hours later when the last snowflake fell!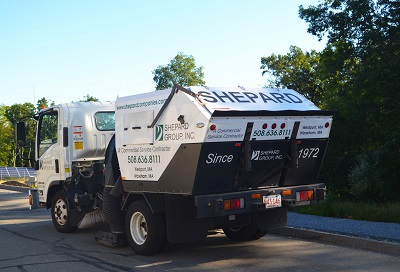 Don's perseverance and hard work are legendary. He is a business owner who learned commercial construction and maintenance from the ground up and waited for the opportunity to have his own company.
That opportunity came in 2006, when an existing business called W. S. Shepard, Inc. went up for sale. Shepard Group, Inc. was born from the W.S. Shepard Sweeping Company, which was founded in 1972. In 1990, after many successful years in business, it was sold to the founder's longtime friend Frank Cordeiro. When Frank decided to retire, his successor wasn't apparent until a business broker introduced him to Don Giumetti.
Financing the purchase of any business requires expertise and Don's case was no exception. His first attempt to gain financing was declined by a local bank. He then turned to Gary Fealy, BankFive's FVP Commercial Lender for guidance.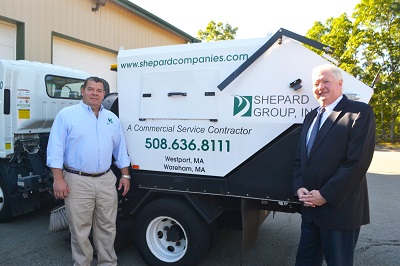 Gary worked with Don to come up with a strategic financing plan that met Don's needs. Ultimately, the purchase involved a
7a SBA loan
and a
504 loan
for the equipment and tangible assets. By minimizing his down payment, Don preserved working capital to fund the business transition.
A strong manager and operator, Don quickly grew the business and its capabilities. He added more employees, trucks, sweepers, trailers, skid steers and plows. He purchased the building that houses his operation center and opened a satellite office in Wareham. It's been 13 years since Don founded Shepard Group, Inc. and purchased the assets of W.S. Shepard and each time he has had a need for
growth and financing
, he has turned to Gary Fealy and BankFive for advice. In fact, Gary and Don meet monthly to review the business and talk about next steps. Don considers Gary a trusted friend and advisor.
Don says, "BankFive is the one bank that believed in my ability to operate this business and they have stood by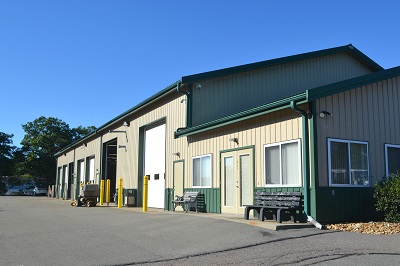 me as it has grown. I recommend BankFive to anyone looking to buy or sell a business. If anyone can get a financing deal done, BankFive can. Once the deal is done, they will stick around to help you succeed."
We at BankFive recognize all of the hard work and dedication that Don has put into Shepard Group, Inc and we're so proud to have helped him finance his dream. And we look forward to
helping
other customers like Don buy or sell their businesses as well!