BankFive celebrated the retirement of longtime Board member and Dartmouth resident Peter C. Bogle at a corporate reception held at Fall River Country Club.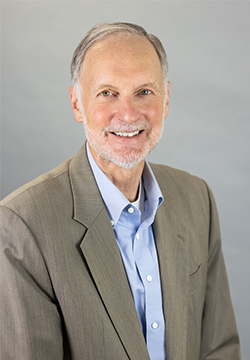 Bogle served BankFive for four decades, leaving an indelible mark on BankFive's continuing development of innovative and inclusive solutions to ensure equal access to reliable financial services for everyone in the community.

"Peter's steadfast dedication to BankFive's mission of bringing financial services to our community, especially the underserved, has been a beacon, keeping us on course and firmly focused on our founding principles," BankFive President & CEO Anne Tangen said. "I know Peter looks at his time with BankFive as a purpose, not work, and I am personally grateful for his guidance and unwavering commitment to our customers, employees, and community."

Bogle will remain part of the BankFive family, having recently agreed to serve as an honorary director, advising BankFive's Foundation Committee. In this role, Bogle will continue to provide keen insight into the needs of the Bank's constituents to remain focused its mission.

"In my time on the Board of Directors, I have seen BankFive flourish as a financial institution, but more importantly, as a community institution, providing valuable services and support to families and organizations across the region," Bogle said. "I am proud to have served on the Board alongside so many professionals who are dedicated to this community."

Bogle was the founder and principal of the Fall River law firm of Bogle, DeAscentis & Coughlin, P.C. for nearly 40 years. He is a Life Fellow at the Massachusetts Bar Foundation. In addition to being a member of the BankFive Board of Directors, he also serves on the Board of the Dartmouth Natural Resources Trust, Inc., and is a member of the Fall River Street Tree Planting Program.

Bogle formerly chaired the Board of the SouthCoast Community Foundation. He also served on the boards of Sippican Lands Trust, the Greater Fall River YMCA, the Elizabeth Taber Library in Marion, and the United Way of Greater Fall River.

After graduating from Cornell Law School, Bogle clerked for the Honorable Joseph L. Tauro, a United States District Court Judge.

Peter's father, Donald A. Bogle, a BankFive employee for forty years, served as Chairman of BankFive from 1976-1978 and Peter's daughter, Carolyn Duane, joined BankFive as a Corporator in 2021.