BankFive, a community bank with locations in Massachusetts and Rhode Island, today announced several promotions to its senior leadership team including Chief Operating Officer, Chief Information Officer, Chief Banking Services Officer and Chief Credit Officer. Each of these roles were filled by an internal candidate, supporting the bank's mission to grow and develop talent from within the bank. This is also the second time in less than a year that the financial institution has announced major promotions of women to leadership positions.

"We believe that the BankFive leadership team should reflect the values of the bank and the communities we serve," said Anne P. Tangen, President and CEO of BankFive. "These individuals embody the core tenets of community banking with an unwavering commitment to innovating, volunteering, and collaborating. I am excited to see where this team takes BankFive and the communities we serve in 2023 and beyond."

The following senior leaders have been promoted: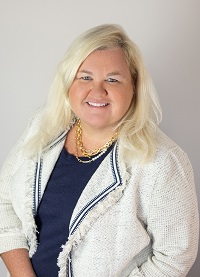 Catherine Dillon has been promoted to Chief Operating Officer, where she will report directly to CEO Anne Tangen. Catherine will play a critical role with the executive team to develop, implement and administer the Bank's strategic goals and objectives. Catherine will be tasked with translating BankFive's vision for profitable growth and community leadership into meaningful and measurable actions. Through ownership, collaboration, and innovation she will help guide the bank's mission and vision. In her new role, she will have oversight of Commercial Credit Administration and Special Assets, Information Technology Services, Facilities, Product Development, Marketing and Strategic partnerships for the Bank. Catherine a member of the EforAll Southcoast Advisory Board and spearheaded the Bank's support as the inaugural Regional Sponsor for Southcoast, Cape Cod and Rhode Island. She also serves on the Board and Governance Committee of OneSouthCoast Chamber, having served on the integration committee that combined the former Bristol County Chamber of Commerce and the SouthCoast Chamber of Commerce.



Jennifer Dooling has been promoted to Chief Banking Services Officer, where she will also report directly to CEO Anne Tangen. Jennifer joined BankFive's Business Banking Group in 2021 after more than a decade in leadership roles at Citizens Bank. Her most recent position was serving in a similar role as SVP, Director of Business Banking New England North. In carrying out those responsibilities she has gained an outstanding reputation within the banking industry as an innovative and empathetic leader with a focus on mentoring, coaching, and team development. Under Jennifer's leadership, BankFive will continue to increase customer acquisition through online account opening, expand digital solutions, leverage vendor relationships, and provide exceptional customer service. In 2023, Jennifer and her team will be creating and implementing comprehensive retail, small business, and investment advisory strategies - focused on expanding customer relationships. BankFive will also continue to enhance retail and digital banking operations to ensure compliance, mitigate risk, and increase efficiencies. Jennifer serves on the board of directors for the Arts Foundation of Cape Cod. She is a member of EforAll Cape Cod's Advisory Board where she has also been a mentor and judge. In addition, Jennifer serves on the Board of Directors for Empower Yourself LTD in Brockton, MA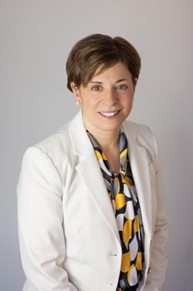 Maureen Terranova has been promoted to Chief Information Officer. She will report to Catherine Dillon, and represents the importance of technology in the banking industry. Maureen brings more than 15 years of experience in an Information Technology Leadership Role within the banking industry. Her previous positions include Senior Vice President/CIO at Centreville Bank and Vice President/Information Technology at St. Anne's Credit Union. As Chief Information Officer, Maureen will develop, plan, and implement an information technology (IT) strategy that meets the bank's current and future business and customer needs, while delivering optimal return on investment and maintaining the highest levels of security. Maureen is responsible for the oversight of the IT organization including IT operations, application delivery and support, end user and desktop support, infrastructure and network management, business intelligence and project management.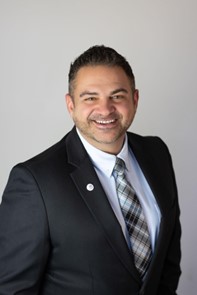 Gregory Medeiros has been promoted to Chief Credit Officer, where he will report directly to Catherine Dillon. He has more than 30 years of banking experience, and began his career at BankFive as a teller. Greg is the primary driver of the Bank's credit culture and processes that ensure a high quality, low risk loan portfolio for BankFive. His team has been able to find synergies and efficiencies managing both the commercial underwriting team and commercial administrators. Greg earned a Bachelor Degree in Finance from New England College of Business and will graduate from Stonier Graduate School of Banking in June 2023.. He is currently involved with the Salvation Army of Fall River, Leadership SouthCoast, Fall River Community Re-Creation (CD-REC), Area Board of Massachusetts Department of Children & Families, and a Foster Care Review Volunteer.